Peak Performance
The performance research on both meditation and mindfulness for elite athletes is well established. Meditation and mindfulness is now often regarded as another very productive form of training for those seeking excellence in the sporting arena.
Remember Cathy Freeman winning the Sydney Olympics 400 metres gold medal with that astonishing run? In a later ABC documentary series 'Sporting Nation' she said her greatest delight from those Olympics was not the gold medal, or the applause of the crowd or even lighting the Olympic torch at Games start, but that everything in her final went as she visualised it thousands of times in preparation for the race of her life: her legs and arms were in perfect harmony, her mind was focused and clear, her oxygen flow also perfect. Cathy was in what is called a flow state where perfection and pleasure flow easily with the task at hand. Meditation – training in focus and awareness – can put you into that gold medal state.
I now am providing more specialist courses and private consultations for athletes, personal trainers and coaches based upon my considerable experience with elite sportsmen and women, including Olympic athletes, seeking that X factor which puts them ahead of their competitors.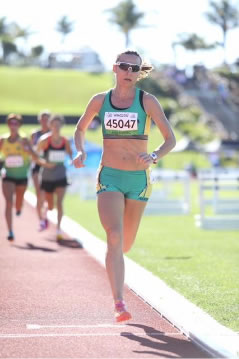 I tend to lose my confidence and get stuck in negativity and weakness as soon as race day comes. But I love the sport and I love the competition.
Under Kevin's guidance I started to relax and learn to control my thoughts while running and my nervousness before the race.
Kevin's techniques are liberating. They are also highly practical. As such, for each race distance, I was given a clear mental strategy and useful thoughts for me to focus on for each stage of the race.
I was very pleased to message Kevin from both my championships to let him know I was a double gold medallist in the World Masters Games in the 1500 and 5000 metres and that I placed well subsequently in two finals in the European Masters Championships!
Meditation was a big part in achieving these peak sporting results and life experiences!
Competitive Edge
Across all major sports meditation and mindfulness is seen to have huge benefits.
Mental resilience – the ability to stay focused and calm in the face of pressure, distraction and physical stress – is considered a key to an athlete's performance. Research from the Journal of Cognitive Enhancement (June 2017 Vol 1 Issue2) found that incorporating mindfulness practice into an athlete's training regime could help them achieve this and give athlete's an edge.
Now Swimming Australia has moved to introduce mindfulness, meditation, yoga and personal development to training. "Mindfulness is an integral part of the modern athlete's skill set," said Swimming Australia executive manager high performance, Wayne Lomas. "Here with the Dolphin we have a focus on encouraging our athlete to have a clear mind, feel clam, and have clarity in their training and competition environment."
Swimming Australia's Move to Give Athletes an edge: Mindfulness and Yoga. By Sarah Berry Sydney Morning Herald 28th July 2017.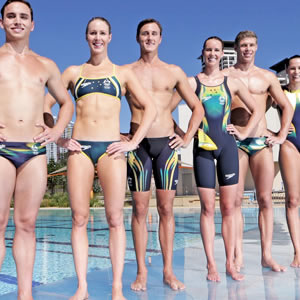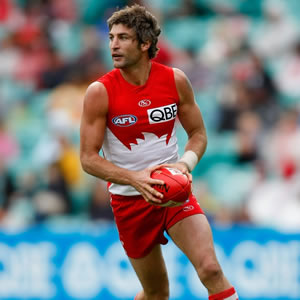 In the world of elite sport, athletes are always looking for that special something that can help them gain a winning edge over their opponents and cope with extreme pressure. Mindfulness and meditation techniques have been around for centuries, but increasingly some of Australia's high-profile athletes are using the tools to help them deal with life on and off the playing field.
Sydney Swans assistant coach Brett Kirk was one of the sport's fearless competitors during his playing career with the AFL club. But his ferocity on the field belies his thoughtfulness off it, and he believes it was his daily meditation practice that helped him reach the pinnacle of the sport. Kirk said he started practising mindfulness and meditation while at the Swans in his early 20s following the death of a close mate.
Sandy Gordon, an associate professor at the University of Western Australia's School of Sport Science Exercise and Heath, said research showed there were countless benefits to athletes who practised mindfulness and meditation including stress and anxiety reduction, and greater creativity. He cited the brain's ability to adapt as a key factor. "The neuroplasticity in our brain has been recognised as promoting the greatest well-being of all in terms of forgiveness, self-compassion, enhancing the performance of people in leadership positions in highly volatile circumstances" he said." So, there's quite a robust literature now on the benefits of mindful practices.
Mindfulness, meditation helping elite athletes on and off the field By Clint Thomas ABC News 5th March 2017.
Course Options
I offer both group courses and or confidential one-on-one consultations.
DISCOUNT course rate for athletes, coaches and personal trainers.
Six private individual sessions for public group course rate of $250.
Or join a public small group six-week Introduction to Meditation class for $250.
Check Course Information or Contact Kevin 0408 344 663 or kevin@perthmeditation.com.au
Where relevant on-site sessions and courses also an option.