Learn to Teach Meditation and Mindfulness
How do you teach meditation to achieve the best outcomes? What techniques resonate most quickly with what sort of clients and audiences? Is there one size that fits all or as many techniques as there are individuals in your class?
How do you best introduce beginners to meditation without making meditation appear either too easy or too difficult? How many techniques should you teach? What is the purpose of the techniques you teach – just to relax the body and calm the mind or something more such as developing emotional intelligence and literacy?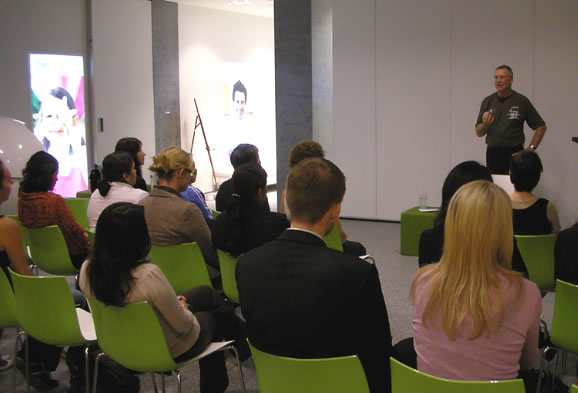 Which techniques are tried and tested? Can you invent your own? How best can you determine what works and what does not for your clients or classes? How does teaching clients one-on-one differ from that with a small group or large class?
Are backgrounders and print outs or recordings of your chosen teaching techniques essential? What is required in a good teaching venue? How best to communicate with clients from the immense cultural diversity of Australian populations? And how exactly does gender matter?
This Learn to Teach course of six sessions gives you the answers to all of these questions and more for prospective teachers of the ancient art of meditation drawing on Kevin's wealth of teaching experience since 2002 with thousands of clients in one on one sessions, small public classes and workplace workshops with high profile private and public sector organisations.
Each class focuses on a different topic and includes exercises for each session along with practice of meditation and mindfulness techniques.
Course Outcomes
Learn how to make meditation relevant, easily understandable and fun.
Write and present your own course-developed guided meditation scripts.
Understand what techniques work and why and with what audience
Critique and learn from real-life case studies and scenarios.
Learn how to effectively present your own classes.
Develop your own skills, confidence and experience in presenting sessions and courses.
Deepen and develop your personal practice in surprising ways.
Course Details
6 x 75 minute classes.
Saturdays, 10:30 — 11:45 am.
2 / 100 Aberdeen Street, Northbridge.
Fee: $675*
For next start date please refer to our course schedule.
* Fee includes access indefinitely to course materials (accessible using password provided during course) and selected mp3s developed for teaching purposes by Kevin.
Concession price: $650
Enrol with a friend and get a $50 discount.
Prerequisites
Participants are required to be experienced meditators with a demonstrable proficiency.