Mentoring through Mindfulness
The Good Life
So, what is the Good Life? How much does career success matter? Are you more likely to find your own Good Life treating work as just a job or as a career or even a calling? Does what Buddhist philosophers call Right Livelihood – aligning your personal values with your work – provide a key? Do ancient Greek, Roman and other seekers after the Good Life have insights that might be useful? What does current social and psychological research show on the best way to seek your own Good Life?
Learning techniques to calm the mind and provide clarity in thinking can be invaluable in this search. The in-person meditation and mindfulness courses and private consultations I have developed are well tested in the workplace and highly regarded. They can not only help deal with stress and work and home life pressures but also give an insight into what you might think of as valuable in cultivating your very own Good Life. And I can speak from some experience in high pressure, high profile professional roles.
Professional Journey
I have experienced the pressures of performance at an elite level professionally in Australia fronting ABC TVs 7.30 Report (then called Nationwide) and Channel 7's Today Tonight (as State Affair) and my own Drive Time afternoon current affairs programme for ABC Metro Radio in Perth as well as ABC Radio National's breakfast Daybreak in Sydney.
For five years I was Media Adviser to the former Liberal Senator, Chris Puplick, President of the NSW Anti-Discrimination Board and subsequently Communications Strategist and Senior Adviser to Margaret Wilson, the first woman Attorney General, Minister of Labour, Justice (Public Law), State Services (Governance) and Treaty of Waitangi Obligations and leading Cabinet Minister in Helen Clark's Labour Government in New Zealand.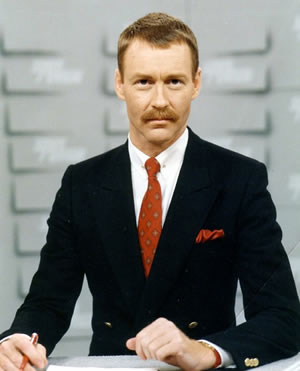 Channel 7 State Affair 1985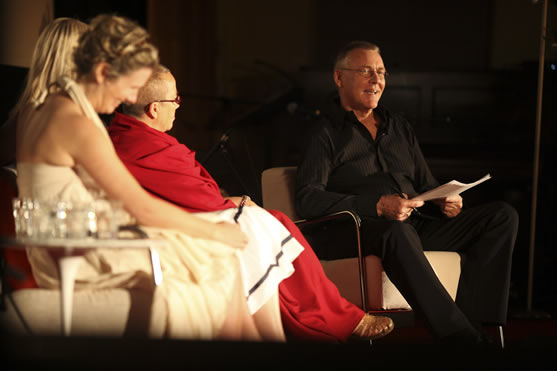 Kevin Hume chairing forum discussion On Courage 2010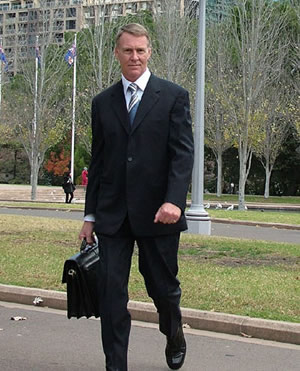 I have acted as a communication consultant with corporate CEOs, Cabinet Ministers, heads of government departments and agencies, guest lecturer at Edith Cowan, Murdoch, Curtin University and the University of Western Australia as well as guest speaker at national and international conferences.
I also presented the highest participant ranked 'Survival in the Spotlight' Media Skills and Strategies workshops for the Executive Development Program for the Senior Executive Service for the WA Public Service Commission over another five years. I have also been more briefly Publicity Director for the WA Film and Television Institute and Editor of the Sydney Star Observer.
And over the past 15 years, I have provided meditation and mindfulness with some of Australia's most significant corporations and public agencies amongst over 80 such clients, including: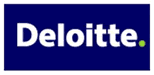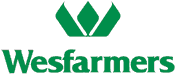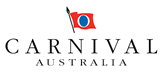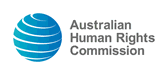 This wealth of professional experience in dealing with the many ups and downs of professional life, of the way they interact with or can undercut personal life, has given me insights which clients tell me have been of immensely use to them.
Mentoring in not about being told what to do by your mentor. Rather is about awakening or further developing your own emotional intelligence as well as analytical skills to better resolve professional or personal dilemmas in your own way so that such experience gives you a further resource of problem solving and perspective useful in further challenges.
Course Options
DISCOUNT course rate for Mentoring through Mindfulness
Six private individual one-hour sessions for $450.
Sign on with a partner or mate for further discount of $50: for two $450 for six one-hour sessions.
Where relevant, on-site sessions and courses are also a workplace option.
I came to the practice of meditation quite by chance, now it forms an important part of each day at Swell.
Meditation and mindfulness creates an essential foundation upon which each day is built now, by the power of example, practiced by all our staff.
Over the years, Kevin's guidance and counsel has been an invaluable asset to our company and I give him my highest recommendation.
Kevin is a passionate and knowledgeable teacher, who is not wedded to any one particular meditation style providing me with a suite of meditation and mindfulness techniques that I use to deal with workplace stress and general life challenges.
As an added bonus, Kevin is extremely well read, witty and provides students with the history and background to the tools he uses and techniques he teaches.
I feel calmer, more centred and better equipped to cope. I highly recommend him.
I have had regular mindfulness / mentoring sessions with Kevin for over 5 years. Kevin is a standout leader in his field and I find his approach both engaging and insightful. Each session is always tailored to specific needs and circumstances and his openness and excellent listening skills ensure that the tools and techniques shared have lasting impacts.
I have benefited greatly on both a professional and personal level from my time with Kevin and view it as a key aspect of my success. Specifically, my leadership style, ability to engage with and lead a large staff as well as making effective decisions in a calm and present manner are all greatly enhanced. I am more content and happy as a person.
I would highly recommend Kevin to anyone looking to grow and enhance their professional and personal attributes.
Kevin has been an outstanding mentor to me during a tumultuous time while going through treatment for breast cancer.
His all-encompassing meditation sessions not only equipped me with numerous techniques to help me manage the roller-coaster ride of emotions while going through
cancer treatment and recovery, but also helped me to rethink and
realign my priorities as well as sparking new interests through
thought-provoking conversations around a wide scope of topics.