Shadows of War
The experience of war for families and the consequences of generational trauma is deep in my DNA.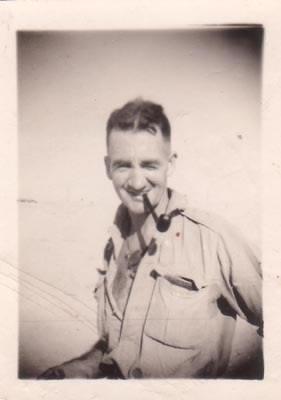 My father, a gentle, intelligent, kind and patriotic man, volunteered in January 1940. He joined what was to become the New Zealand Division of the Eighth Army, fighting for five years, till afflicted with near-fatal dysentery, on the battlefields of the Middle East and Italy. He was in the front lines with the Survey Battery at El Alamein, Tobruk and Monte Casino amongst other conflicts of enormous trauma and ferocity. He emerged without visible injuries miraculously but suffered greatly through his long remaining life from the psychological consequences of such conflicts.
World War 1 and 2 veterans were of course supposed to do little other than suck it up in silence and put all the horrors of wartime behind them. But we often had deep conversations about his WW2 experiences, highly sanitised though they were I recognised even as a child, out in our backyard as he tended our gardens and fruit trees on the typical Kiwi post-war quarter acre block. His silent suffering, and some pride too in his service, made a considerable mark on me. Anzac Day for one, was a sour day in our household with its, as he saw it, too often false acclamation and too easy remembrance by those who send young men and women to combat.
Into the Light
This knowledge has given me a profound and very personal understanding into the unique daily challenges facing military and emergency services personnel and their families struggling to manage difficult emotions and memories. There may be a romanticised glamour to combat but the reality can be a consequent battle-stress long after combat which requires an imaginative treatment with simple, practical techniques.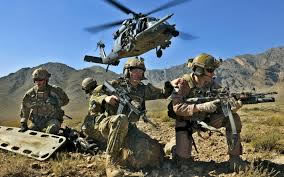 For more than 15 years I have been using meditation, mindfulness and gentle guidance, to coach many former and serving personnel and their families, a number of whom have become close friends, through troubled waters to help them better deal with their duties and inter-personal relationships.
Course Options
I offer both group courses and or confidential one-on-one consultations.
DISCOUNT course rate for veterans: Six private individual sessions for public group course rate of $250.
Or join a public small group six-week Introduction to Meditation class for $250.
Check Course Information or contact Kevin 0408 344 663 or kevin@perthmeditation.com.au
Where relevant, on-site sessions and courses also a workplace option.
Turn off the blue LED screen and its cold online one-size-fits-all applications and work face-to-face with an experienced and empathetic teacher to take back control of your emotions and reward yourself with the gift of meditation and mindfulness.
As a veteran, Kevin recommended to me the worth of meditation as a strategy to allow me to assist in the management of PTSD.
Importantly, I concurrently sought and saw long-term extensive mental health treatment, where my practising physician also encouraged me with gusto to practice in meditation.
Meditation was also a key strategy for me in tackling PTSD from a natural approach away from medication or the like.
I still use meditation with regularity today. I cannot recommend highly enough the benefits of meditation and in particular the process of learning meditation one-on-one from an expert like Kevin who not only teaches but also provides clear understanding on the why and how.
After years of operational service, I began struggling in a high tempo HQ. I couldn't switch off when I needed to recharge. I was having difficulty with interpersonal relationships, getting stressed out quicker and starting to burn out.
Initially sceptical, I was encouraged by my partner to learn meditation and mindfulness to manage my stress and negative behaviour. I am grateful to this day that I took the leap of faith.
Over a 12-week course, I quickly developed a rapport with Kevin, who as a broadminded and open-minded teacher, made me relaxed and comfortable during our confidential weekly sessions. I learnt new techniques to apply in the stressful workplace and life generally.
Ten years later, I still use the tools Kevin gave me to better manage life. They are a gift to yourself and those around you.